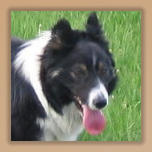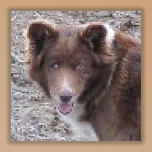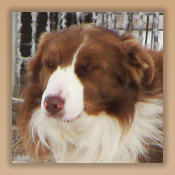 A good dog is a Blessing from God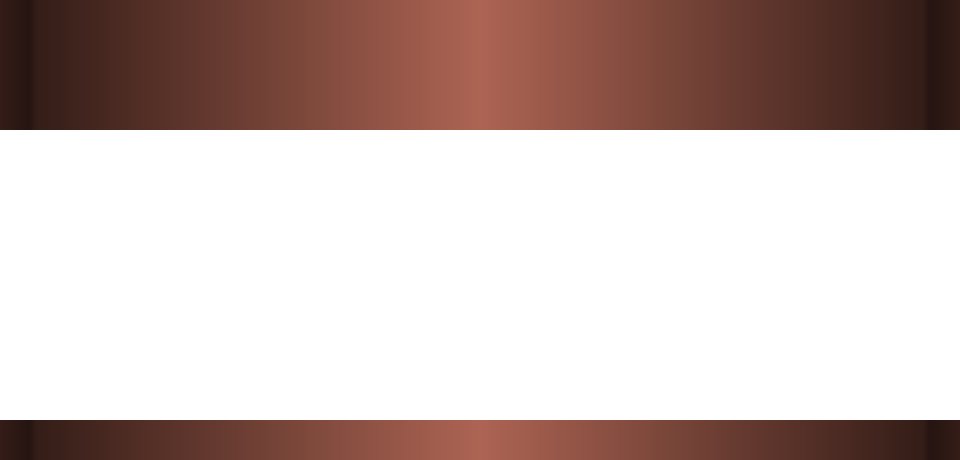 Welcome To
Red-Border-Collie.com
Here at The Broken Arrow, we have
enjoyed a working relationship and
genuine love with our Border Collies.
We enjoy their lively vitality,
willingness to work hard, friendship,
good nature, and companionship.

Our Adult Female:
BONNIE
ABCA REG No: ABC 321021
Birth Date: 5-22-08
Sex: Female
Color: Black/Tan/White
Coat: Medium Rough
Sire: Roy ABC 275550
Dam: Nan ABC 224713
Bonnie is an intelligent, pretty dog
who is friendly and polite. We enjoy
her sweet friendly personality. After
acquiring her, due to illness of a
couple of our parents and dealing
with their estates and two auctions,
we had no time to train her on
livestock, but her instincts to herd
would be more sheep dog like. For
those who are interested, Bonnie has
a mostly dark color roof in her
mouth.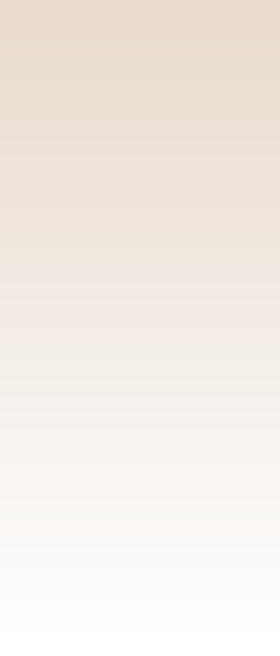 We Had
Puppies!
Sorry all were sold! This was our
fifth litter of puppies by Danny Ross
and out of Bonnie. They were born
on Nov. 28th, 2017 and we started
advertising them Jan. 23rd 2018. We
really did not want to raise a litter
this winter, as we had decided to
wait until Spring of 2018 for a litter.
But Bonnie came in heat a couple
weeks sooner then she normally
does. So, Oops! These pups were
result of one breeding. Since
Bonnie has a dominant black gene,
we do not get any red pups from
her. But, she had very beautiful
black and white and black tri-color
puppies that were so adorable!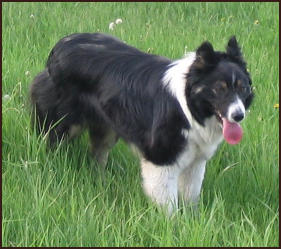 Our Adult Male:
Danny Ross
ABCA REG No: ABC 362809
Birth Date: 04-18-2011
Sex: Male
Color: Red/White
Coat: Rough Coat
Sire: Buddy ABC 345859
Dam: Bell ABC 302728
Danny we imported from Missouri as
a pup. From working stock dog
parents. After acquiring him, due to
illness of a couple of our parents and
dealing with their estates and two
auctions, unfortunately we just had
no time to train him on livestock.
But Danny showed strong herding
instincts and came from both
working cowdog parents. He is very
good natured with family, friends,
and children. For those who are
interested, Danny has a mostly dark
color roof in his mouth.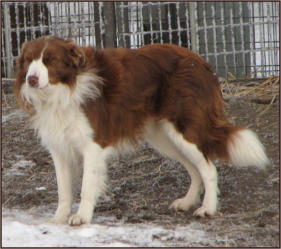 This website is maintained by:
Contact Us for more information,